São Vicente caves are located in the county that has the same name, São Vicente and date back to a time when the Island had no life, not only the Island but no part of the world. It´s formation tool place 890 thousand years ago.
Coming from Paul da Serra the lava that formed this tour came from an eruption that descended to the sea and also formed tunnels, with allow us to see the galleries that make up a total of 1000 meters in length.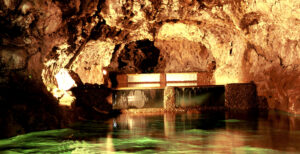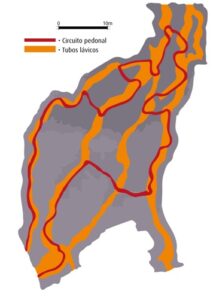 In our walk through these channels whose maximum height is 6 meters, we cross galleries for about half an hour by places of extreme beauty with lakes of crystal water and landscapes illuminated throughout its length. 
The Caves were inaugurated on October 1, 1996, being the first volcanic caves opened to the public in Portugal and had its structural project developed by the Englishman James Yates Jonhson. 
The water that accompanies us throughout the visit comes from springs. Its temperatura varies between 12ºC and 13ºC and of so pure can be consumed. The ambient temperature along the route is around 16, 17ºC.
The tour extends to visit the Volcanic Center that shows us the volcanic action around the world, besides the simulators of elevator to the center of the earth, 3D cinema, not to mention the rich explanation of the monitors that are there. It´s well worth it, for both adults and children.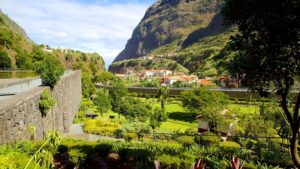 The Caves are an element that makes unique your visit to the São Vicente. No doubt an authentic journey to the interior of the land full of wealth and knowledge, dynamics and beauty.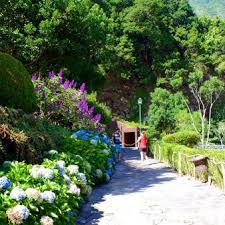 Text: Fabrício Lacerda
Images: Uau Portugal e Grutas de São Vicente
We invite you to acess also:
Facebook: Guia Ilha da Madeira
Instagram: @guiailhadamadeira
All rights reserved.
2017 © Guia Madeira Island. The reproduction, without limitation, of texts, photos or any other material contained in this site, even if the source is mentioned. If you would like to purchase our materials, please contact us.