If you come to Madeira Island with the children, you can certainly not miss the Madeira Theme Park.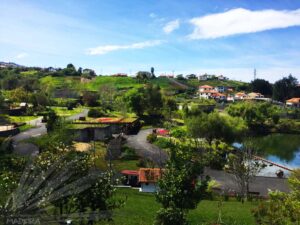 Located in the municipality of Santana, it is a magnificent space dedicated to the history, science and tradition of the Madeira Archipelago.
The structure of the Park has a permanent exhibition space and some temporary exhibitions that focus on the Island, whether in the historical, scientific or cultural heritage of Madeira.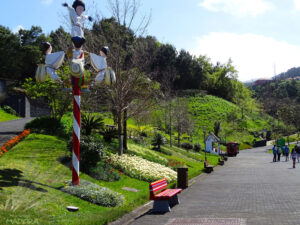 The park has an area of ​​145,000 m2 and is a must see, since it is unique, within the genre, in Portugal.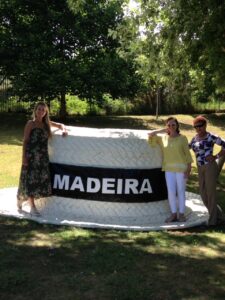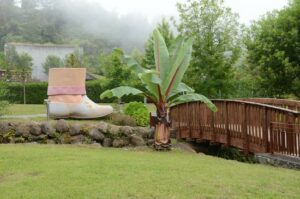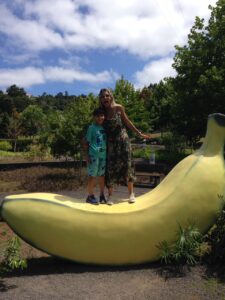 The Park has as main attractions the four multimedia pavilions, they are:
"Discovery of the Islands"; "Future of the Earth"; "Fantastic Trip on Madeira"; and "A world of islands, the Islands in the World".
A replica of the cables cars of Monte, the typical Casa de Santana, a Mill, a Labyrinth and a Lake where it is possible to ride a boat are other attractive elements of the Park, as well as a 6D simulator that fills our visit with emotion .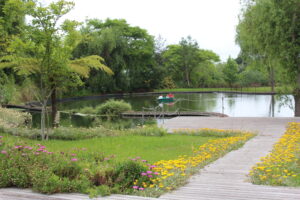 It is undoubtedly a mix of super attractions when one thinks of taking the little ones to know the Island in a conditioned space.
In the months of celebration and in special dates there is always a differentiated cultural program that is elaborated along with sub prefeituras of all the archipelago.
We went on party time and we loved it.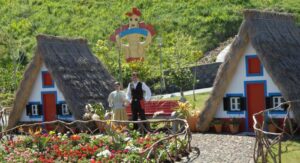 The prices vary from 1 euro per attraction to the total ticket which entitles you to enjoy all the attractions as many times as you want and varies between 5 and 6 euros depending on the age or student status.
Children under 5 years old accompanied by parents do not pay.
The operation varies between winter and summer being only an hour apart. April to October: 10am to 7pm; November to March: 10am to 6pm.
Have fun
Text: Fabrício Lacerda
Images: www.visitmadeira.com; www.parquetematicodamadeira.com; Daniele Abreu Lacerda
We invite you to acess also:
Facebook: Guia Ilha da Madeira
Instagram: @guiailhadamadeira
All rights reserved.
2017 © Guia Madeira Island. The reproduction, without limitation, of texts, photos or any other material contained in this site, even if the source is mentioned. If you would like to purchase our materials, please contact us.